As some of you may notice, I have been writing a lot more on The Wastepapers lately. To improve my writing and overall blogging skills I registered for an online class sponsored by Elsie Larson of the popular blog
A Beautiful Mess
, which is currently being featured in
Martha Stewart's Blog Circle
. By taking this e-course I hope to streamline the schizophrenic nature of my blog into something that will help emerging artists and business-minded creatives.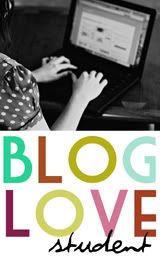 Before Wastepapers I had been blogging for years. In high school I had numerous Xangas and (I can hear the laughs) Live Journals. For an introvert, I had no problem with writing about my personal life for the stage of the internet. The love and interest in blogging never went very far away from my mind. My master's thesis was even totally based on the use of blogging within the context of an art museum, to emphasize the use the medium as an educative tool. In the past year I have discovered an additional use for blogging.
In the past when people "hit the big time" they traveled to Los Angeles, Hollywood, or New York. I believe that the internet is the new LA, thanks to the platform of blogging. Daily I visit websites of artists who have completely built their successful businesses and networks through blogging.
A few months ago I quit my job as an art teacher because I felt really unfulfilled. I took a job at Hobby Lobby and blog on the side. Honestly, I couldn't be more happy with my decision. Having the life of someone who has chosen to pursue a career field in art is a difficult one. By creating a successful blog about my own experiences and those who have "made it", I hope to inspire others to keep pushing to not give up on their own artistic aspirations.

Good luck.